Welcome to the Robots Wiki
The Robots Wiki is an online encyclopedia that anyone can edit, based on the Robots movie (2005) released by Blue Sky Studios. Join Rodney and his friends as they go on a grease-filled, unforgettable adventure to save Robot City from the tyranny of Ratchet. We hope you enjoy your visit, and you find this wiki fun and informative as you explore the world of Robots.
Do not make articles that are irrelevant to the movie/video game.

No spamming.

Cussing will NOT be tolerated.
No roleplaying in the chatroom (unless, If you want to do it with someone privately)
No disrespecting the administrators or chat moderators.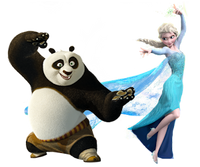 Ad blocker interference detected!
Wikia is a free-to-use site that makes money from advertising. We have a modified experience for viewers using ad blockers

Wikia is not accessible if you've made further modifications. Remove the custom ad blocker rule(s) and the page will load as expected.